TOPIC: Advances in Macromolecular Synthesis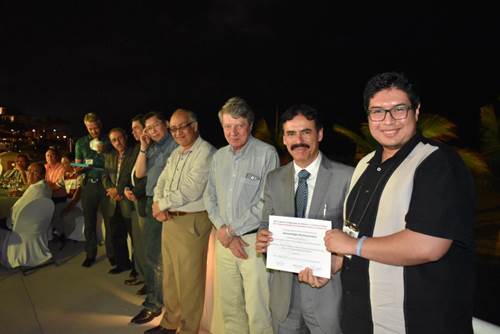 ID218-Breathing ATRP Reactions: Fully Oxygen-Tolerant Polymerization assisted by Enzimes.
Alan Enciso
, Liye Fu, Alan Russell and Krzysztof Matyjaszewski.
TOPIC: Reactions on Polymers: Crosslinking, functionalization and grafting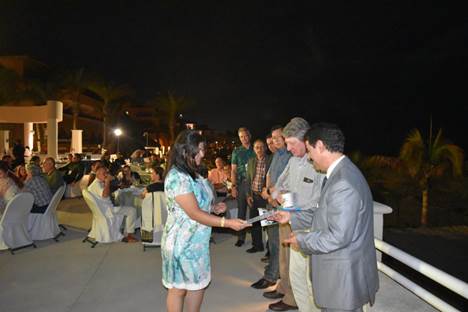 ID063-Functionalization of Polypropylene in Melt by N-phenylmaleimide Grafting.
Noemi Jardon Maximino
, Gregorio Cadenas Pliego, Carlos Alberto Ávila Orta and Luis Edmundo Lugo Uribe.
TOPIC: Macromolecules and Nanotechnology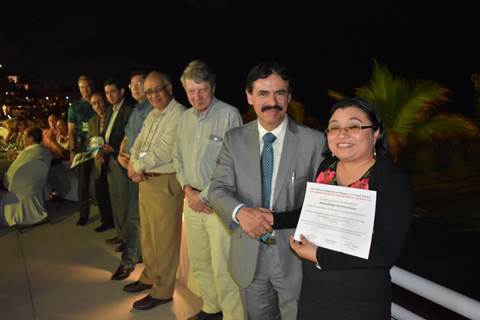 ID028-Rheologic characterization of Poly(lactic acid)/Cellulose Nanocrystals
Soledad Cecilia Pech Cohuo
, Jorge Alonso Uribe Calderón, Denis Rodrigue, Gonzalo Canché Escamilla, Alex Valadez González and Víctor Vladimir A. Fernández Escamilla.
TOPIC:Polymers for Biomedical Applications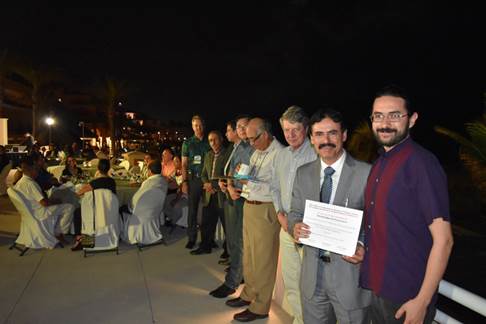 ID135-RLP-PEG Hydrogels Microstructured by Liquid-Liquid Phase Separation.
Cristobal Garcia Garcia
, Hang Kuen Lau and Kristi Lynn Kiick
TOPIC:Polymers for Biomedical Applications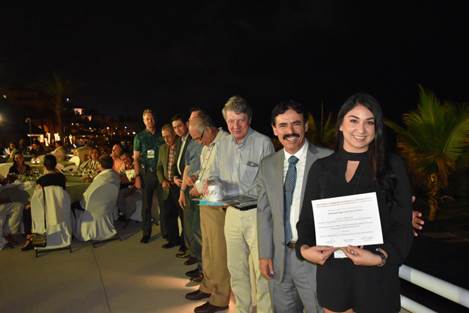 ID215-Poly(ester-urethanes): Synthesis, kinetic study, characterization and Drug delivery behavior.
Marla Gonzalez-Cornejo, Karla A Barrera-Rivera and Antonio Martínez-Richa.
TOPIC: Functional Polymers for Advanced Technologies: Optoelectronics, Membranes and Energy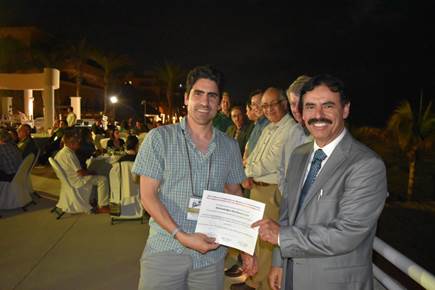 ID228-Cross-linked conductive binder for Li-ion Battery Si Anodes.
Andrea Miranda
, Tracy Li, Hyosung An, Kasturi Sarang, Jodie Lutkenhaus and Rafael Verduzco
TOPIC:Composites and blends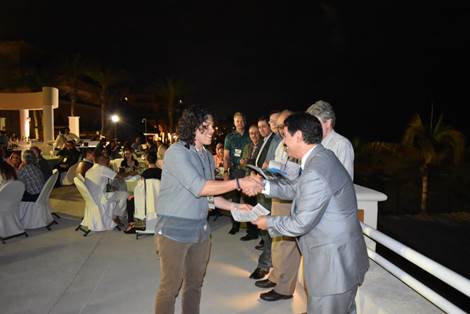 ID175-Preparation and Characterization of PLA/LMDPE blends by Rotational Molding
Eduardo Ruiz Silva
, Luis Carlos Rosales Rivera, Jorge Ramón Robledo Ortíz, Denis Rodrigue and Rubén González Núñez
TOPIC:Polymer Engineering and Modeling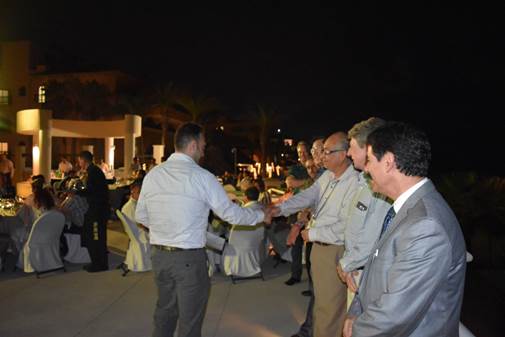 ID139-Modeling of Atom Transfer Radical Copolymerization using ARGET process
Jesus Ruiz-Villegas,
Ivan Zapata-Gonzalez
and Angel Licea-Claverie
TOPIC: Smart polymers and Surfaces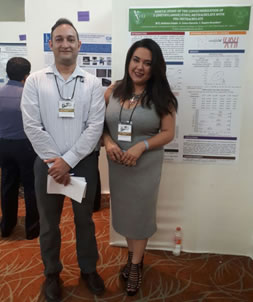 ID015-Kinetic study of the Copolymerization of 2-(diethylamino) Ethyl Methacrylate with PEG-Methacrylate
Maria Priscila Quiñonez Angulo, Ivan Zapata-Gonzalez and Angel Licea-Claverie
TOPIC: General Topics on Polymers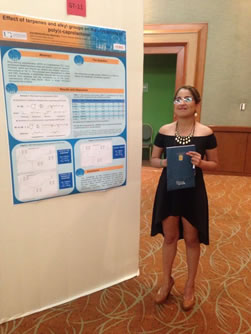 ID232-Effect of terpenes and Alkyl groups on the Crystallinity of Poly(e-Caprolactone)
Ana Gabriela Morales Segoviano, Adrián Alejandro Martínez Salazar, Angel Marcos-Fernández and Jose Eduardo Baez García